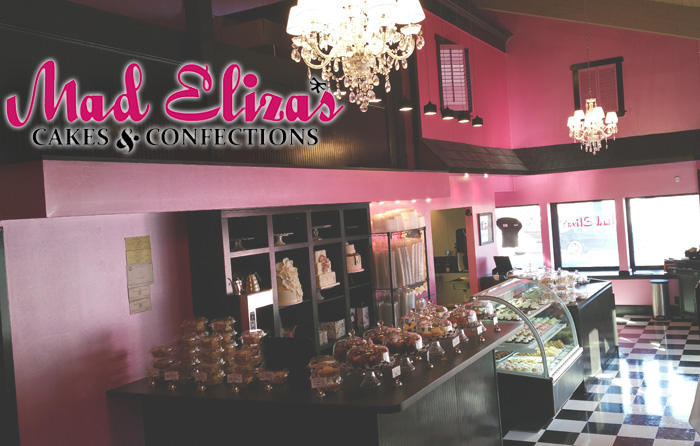 Mad Eliza's Cakes & Confections
Topeka's true "Mom and Pop" (Peggy and Mark Murnahan) custom cake and gourmet dessert bakery welcomes you. We are proud to operate a truly one of a kind service, focused on specialty desserts. We do it with great pride, and with much care for quality. Here's a bit of recent proof of our attention to detail ... go ahead, have a look.
---
Each of our creations are custom made to the customer's specifications. Have a look at our work and call us to discuss your custom desserts.
---
Below are some recent reviews from TripAdvisor. You may find hundreds more Mad Eliza's reviews on Facebook.
---
View hundreds of photos of our cake craftsmanship on Flickr.
---
Join along with thousands of other cake lovers, get to know us, and see what others have to say about Mad Eliza's Cakes & Confections.